Green Technology for Agriculture
System Components for Farmland - Increasing Efficiency and Conserving Resources
Innovative technologies for sustainable agriculture - VIGOT® Agricultural Technology is at the forefront of this movement. With system components from the fields of Hose Technology, Plastic Injection Moulding, Etching and Fine Laser Technology, Rubber Moulded Parts, Sealing Technology and Profile Technology, we offer customized solutions that meet the requirements of the agricultural industry. Our state-of-the-art products are designed to increase the efficiency of agricultural processes and improve the durability of equipment while minimizing the environmental footprint. We rely on the "Power of Excellence" to provide farmers with tools that make their operations more efficient and environmentally friendly.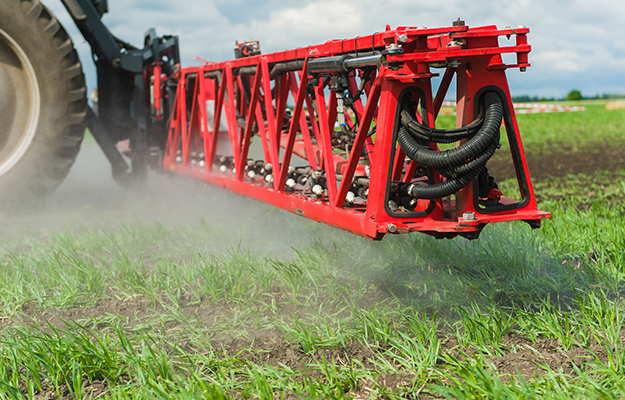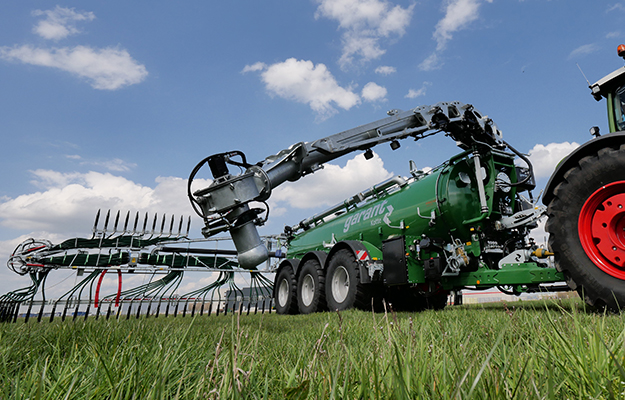 The integration of advanced technologies in precision agriculture and smart farming is a fundamental pillar for the future direction of the agricultural industry. Our proven brand hose systems VIGOT® and MAXIMALL® play a critical role in these innovative projects.
The modern agricultural industry is facing a captivating dynamic of global food shortages and environmental challenges. Amid limited resources and growing environmental awareness, innovative approaches to sustainable production and efficient management are becoming key drivers. From precise irrigation solutions that use variable rate fertilization to consider the optimal nutrient content of the soil, to smart farm management software that integrates data from staellite imagery, our system components help increase the efficiency and sustainability of agricultural processes.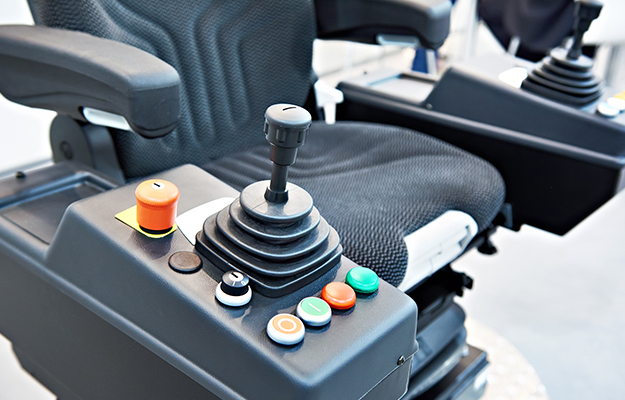 Original equipment is just as much a part of our business as the supply of drawing-based hose assemblies and replacement hose assemblies, as well as products in plastic and rubber. Made in Germany, production facilities throughout Germany ensure security in the supply chains. In our workshop we manufacture and assemble hose assemblies, in the production for plastic injection molding we manufacture 24/7 and the rubber molded parts are created on time for your needs.
Hose lines from DN 2 to DN 300 with the corresponding fittings are assembled in our plants. There are different connection techniques for the fittings for each hose assembly, depending on the requirements. They can be assembled as plug-in connections, clamp fastenings, reusable screw fittings, crimp connections or welded fittings on metal hoses. For quality control, leakage and pressure tests with up to 4000 bar are carried out, depending on the requirements.
Products from the area of Plastic Injection Moulding and Rubber Moulded Parts are predominantly found in the cabs of commercial vehicles from the agricultural and construction industries. Seat lever handles, rubber sleeves and bellows are just a few examples from this area. From consulting, tooling to production, we accompany you for the product world of plastics and rubber.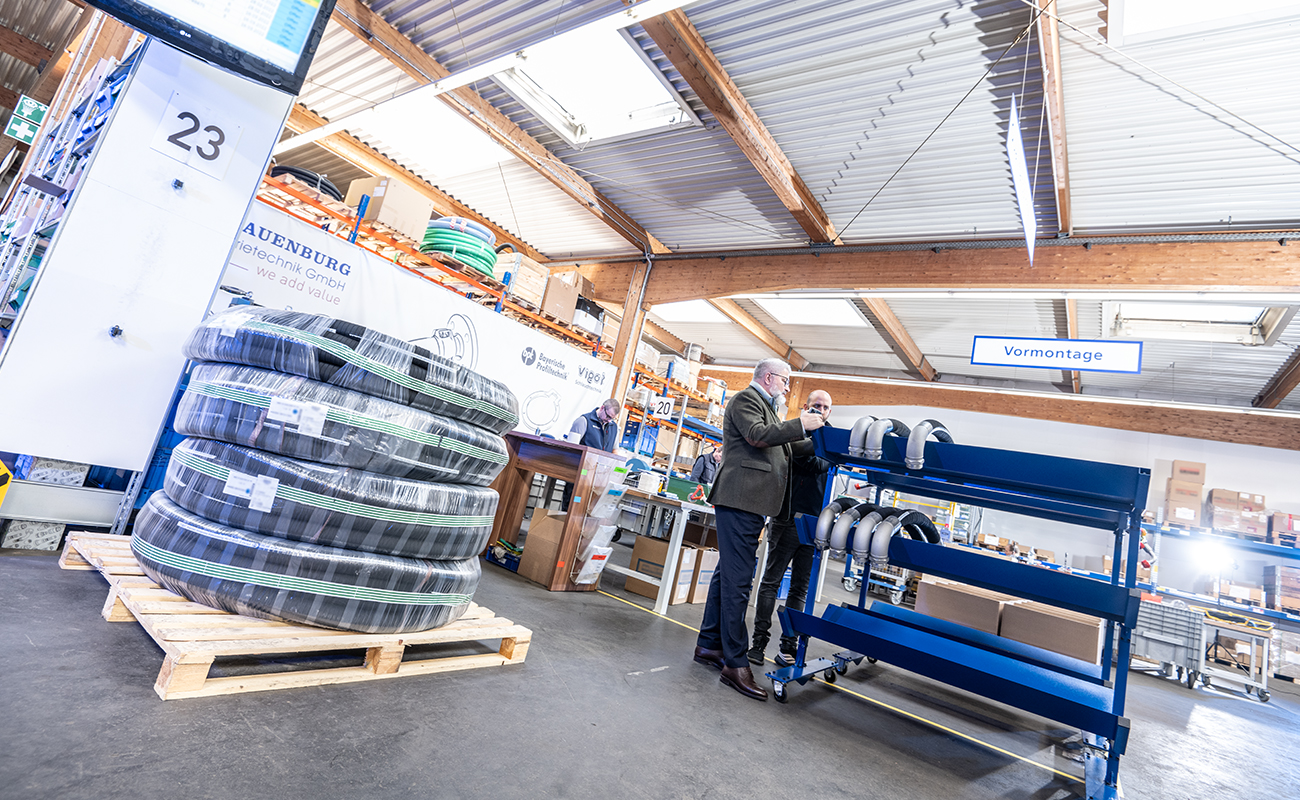 Our VIGOT® agricultural technology product range extends from high-quality hose lines for diverse agricultural applications to special components made of high-performance plastics and rubber. This comprehensive selection enables the agricultural industry to operate in a forward-looking manner in the modern agricultural landscape and to achieve sustainable results. In much the same way that offshore wind turbines are gaining importance in the energy mix, precision agriculture is helping to shape the agricultural industry for the future and minimize its environmental footprint.